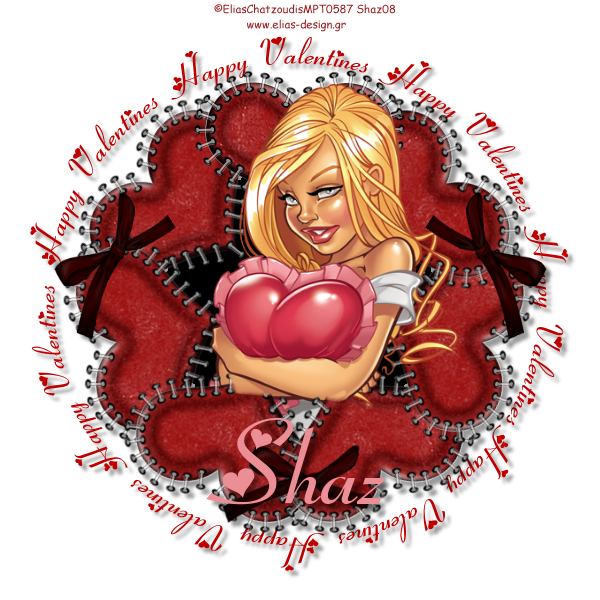 Supplies Needed:
I am Using the Brilliant Artwork of Elias Chatzoudis of MPT HERE
Scrapkit Called Valentines Baby PTU KIT Designer Charmed Diva Scrapz HERE Thanks Melissa,
Or at the Creative Box Shop HERE
Font Filox Girls.......
Plugins Muras Meister Copies,
Lets Begin:
Open New Canvas 600 X 600 flood fill white,
Open Heart 2 from the Kit and resize by 30% Open up Muras Meister Plugin Copies
With settings Below,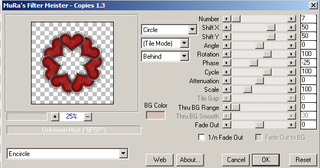 Grab your magic wand Click inside the Heart frame Selections Modify Expand by 10
New layer flood fill black move below frame layer,
Drop shadow frame at 5 5 4 50 black,
Open your choie of Tube and place inside the frame middle,
I duplicated mine and erased the parts hanging over the heart.....
Now merge all except the background..
Open up again background, Open up the Ribbon and place on the hearts I put 3 on mine
and rediced the size with the deform tool....
I then placed the Wordart which I made around the heart..
Supplied at bottom in Attachments...
Drop shadow Wordart as Above..
Add all Copyrights now
then merge all together
Save as PNG:
Thank you for trying my Tutorial..
All these Tutorials are my own Work and if it resembles anyone elses its purely coincidental.
Sharon